The second phase of a program providing NIPSCO customers and employees with up to $17,500 off all-electric Nissan LEAFs is underway through June 30, program partners announced Thursday.
There's just something about getting behind the wheel of a big, powerful truck to get a driver's motor running. At Sauer's Ford Lincoln you can see for yourself by test driving the innovative technology behind the 2017 Ford F-150.
The Chicago Auto Show is the nation's largest and longest-running auto show, and the 2017 edition is set to bring over 1 million square feet of torque, power, and technology as the automotive industry displays the latest and greatest of their lines.
When you're looking through the showroom of Sauers Buick GMC, your eyes can't help to be drawn to the stunning 2017 Buick Envision. Buick's latest edition of the compact SUV has everything you're looking for - space, size, speed.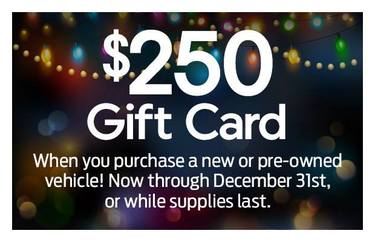 Sauers Auto is looking to make your holiday season just a little bit sweeter.
For the past thirty years, Robert (Bob) Wiles Jr. has handled his sales at La Porte Chrysler with the same discipline he had when he was a sergeant in the Marine Corps.
Jim Wright has been a staple a Sauers Buick GMC since the early 1990's. Having started in the business some 20 years before that means the Wright has seen quite a bit in his years selling cars.
What better way to celebrate your community than by raising money for the New Prairie High School football team? Just down the road from the 2016 Hometown Days Festival, attendees could drive around the block in a brand new Buick from Sauers Auto. Every test drive raises a little more fun for the team. The event was a great success that includes over 250 test drives to benefit New Prairie!
South Shore passengers may encounter delays of 15-20 minutes over the next several days because of rising temperatures. When temperatures exceed 95 degrees Fahrenheit, we operate trains at reduced speed to compensate for heat-related stress on our track, switches and signals.
To show appreciation for local teachers, the South Shore Line (SSL) is welcoming local educators to ride the train for free from Monday, August 1 through Sunday, August 7 on off-peak weekday and all weekend trains.
Every year, Bethany Church and La Porte Chrysler Dodge Jeep RAM (LPCDJR) team up to celebrate America, La Porte, and the brave men and women who work tirelessly every day to help keep our community safe by raffling away what has to be the most patriotic Jeep Wrangler one will ever feast their eyes upon.