In 1951, it was considered a victory just to finish the Indianapolis 500. The cars, as technologically advanced as they were for their time, weren't prepared for the rigorous and grueling tests of driving a car 500 miles in the searing heat of a summer day on 16th street.
The Gary SouthShore RailCats announced on Monday that they have signed RHP Ryan Fritze.
After being postponed on Saturday, the Gary SouthShore RailCats avoided being swept on the road by the St. Paul Saints for the second straight season by taking game two of Sunday's doubleheader, 10-3. Gary left a season-high 12 runners on base in game one and was shutout, 4-0, for the team's third consecutive defeat.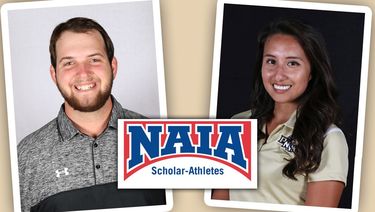 Purdue Northwest's Baez, Mudd Earn NAIA Scholar-Athlete Honors
Purdue University Northwest tennis players Selina Baez and Patrick Mudd both earned Daktronics NAIA Scholar-Athlete honors, as announced by the NAIA office Friday.
The Gary SouthShore RailCats announced earlier today that they have signed LHP Jack Fowler and released INF Jack Parenty on Wednesday.
Mark Hambuger and Charle Rosario exchanged scoreless frames through the first five frames in their season debuts, however, a two-out, five-run sixth inning propelled the St. Paul Saints to a 5-2 win over the Gary SouthShore RailCats on Thursday night at CHS Field in front of 8,294 fans. Hamburger (1-0) retired 10 straight at one point and didn't allow a single baserunner to reach third base until the ninth inning while Rosario (0-1) retired 14 conseutive batters and struck eight over 5.2 innings.
American Association commissioner Miles Wolff announced that Rosemont, Ill., was granted an expansion membership in a unanimous vote of league directors on Tuesday, May 9. The club, owned by Steven Gluckstern and Shawn Hunter, will begin play in May 2018 in a new $55-million, 6,300-seat stadium.
Riders of the South Shore Line (SSL) can now receive half-off Gary SouthShore RailCats home tickets during the 2017 baseball season. And, with the SSL's Kids Ride Free program, which is offered year-round, America's pastime is even more affordable. With Kids Ride Free, up to three children under the age of 14 may ride the train for free when accompanied by a parent or guardian on all weekend/holiday trains and off-peak weekday trains. (Off-peak trains are weekday trains arriving at Millennium Station after 9:30am CST and departing from Millennium Station before 3:30pm and after 6:30pm CST).
Purdue Northwest's Patrick Mudd Named CoSIDA Academic All-District
Purdue University Northwest senior Patrick Mudd has been honored by the College Sports Information Directors of America (CoSIDA) for his performance in both the classroom and the golf course, as Mudd was selected to the CoSIDA College Division Academic Men's At-Large All-District Team for District 2.
PNW Defeats St. Francis to Complete Series Sweep
The Purdue University Northwest baseball team wrapped up its regular season with a 6-3 victory over Chicagoland Collegiate Athletic Conference opponent St. Francis (Ill.) Tuesday night.
The Gary SouthShore RailCats and manager Greg Tagert announced that the club has canceled its open tryout due to persistent rain and the projected inclement weather over the next two days in the Northwest Indiana Area.