For the second year in a row, McDonald's All American Hometown Heroes presented by American Family Insurance will traverse the country recognizing the 24 boys selected to play in the 40th Annual McDonald's All American Boys Game, and for the first time, the 24 girls selected to play in the Girls Game. Northwest Indiana is represented in this game by two student-athletes from La Lumiere - Brian Bowen and Jaren Jackson.
Tickets are now on sale in the La Porte High School athletic department for this Saturday's girls basketball regional. Only season tickets will be available for pre-sale at a cost of $10.00. Northridge plays Gary West Side beginning at 10:00 am central time followed by Merrillville vs La Porte at noon central time. The championship game is scheduled for 7:30 pm central time.
More than 700 high school seniors were nominated to play basketball in the McDonald's All American Games. Of the nine boys nominated from the state of Indiana, five are La Lumiere School students: Brian Bowen, Isaiah Coleman Lands, Jacob Epperson, Jaren Jackson, and Jordan Poole. From the 700+ nominees nationally, 24 boys and 24 girls were selected to make up the East and West teams, and two of the 24 boys chosen are La Lumiere School seniors who will play in the 40th Annual McDonald's All-American Game.
Chip Jones, who announces LaPorte High School games on WLOI/WCOE, is this year's recipient of the 201617 IHSAA Distinguished Media Service Award for District 1.
Girls basketball sectional tickets are now on sale in the La Porte High School athletic office. Only full season tickets will be available for pre-sale. Full season tickets are $10.00. Single session tickets are $6.00.
The Porter County Career & Technical Center's Video Production and Media Studies class will be broadcasting the historic Porter County Conference (PCC) Basketball Tournament this week live on ValpoLife! The tournament originally began in 1924 and has been an annual tradition in Porter County.
The following four individuals will be inducted into the Hubner Athletic Hall of Fame at La Porte High School between the JV & varsity boys basketball games vs Munster on February 24th.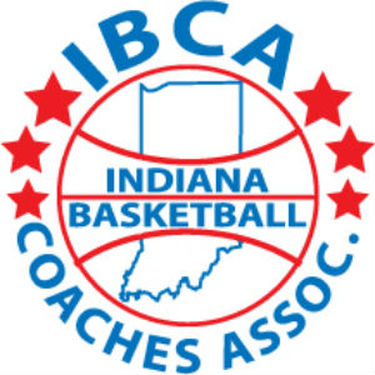 The Indiana Basketball Coaches Association released its weekly polls for the week of December 4, 2016 with Northwest Indiana teams on the rise. The boys poll saw the Crown Point Bulldogs, Merrillville Pirates and East Chicago Central being represented in the Top 20, while the East Chicago girls also made their respective poll.
"Slicer Baseball, A Cut Above" is a 248 page hardcover book, similar in size to a high school yearbook, written about the history of La Porte Slicer Baseball. This book chronicles the history of Slicer baseball from 1919 to the present time. Eight State Championships, 13 final four teams, 21 regional championships, 35 sectional championships and 44 straight years of 20 or more wins will be highlighted. This book is very detailed with many photos, stories and interviews with former Slicer players and coaches.
The Duneland Athletic Conference has released its 2016 All-Conference boy soccer team, with first-place Lake Central landing a conference-high five players on the team, while Chesterton's Owen Hallas was named Conference MVP.
Full team and standings are below:
The Duneland Athletic Conference released its 2016 All-Duneland Conference Teams and MVP this week, with Crown Point's Delaney Benich taking the conference's Most Valuable Player. The three teams tied for first in the Conference, Crown Point, Valparaiso and Chesterton, each had four girls named to the All-Conference Team.